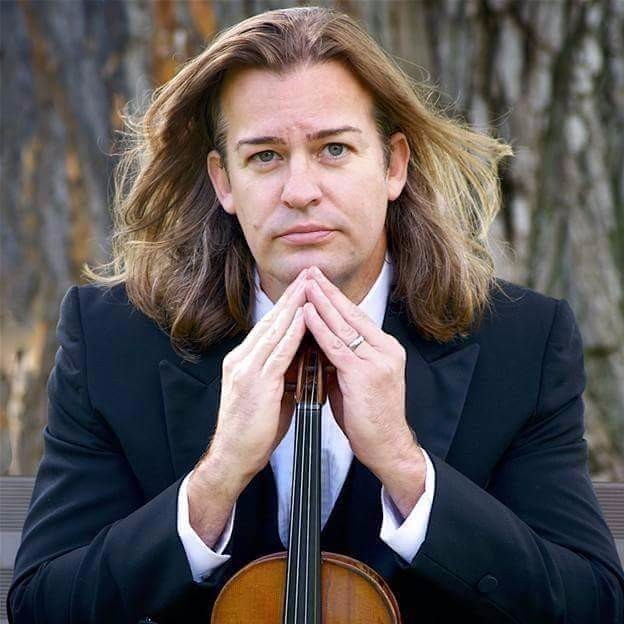 I have been helping people reach their musical goals for over 20 years. I am very comfortable with students from age 3 to adult and have a positive, supportive and fun approach to learning and achieving excellence. Call for an appointment today so you can get started!
Outstanding Violin instruction in the Shenandoah Valley:
1. The only instructor in the area trained and certified by the Suzuki Association of the Americas​ in all 10 books. Knowledge of what comes ahead in the advanced stages, no need to find a different instructor.
2. Extensive performing experience in Symphonies, Opera Orchestras, ​Recording Studio, solo and string quartet performances. Vast knowledge of the repertoire.
3. Unmatched education credentials: in addition to the Suzuki training, 5 college degrees: AA, two Bachelors degrees in Violin and Viola, Master in Performance, DMA - ABD, plus a diploma from the North Carolina School of the Arts.​
4. Instruments available for rental or purchase, beginner to professional quality. No hassle to get started.
5. Best studio in the area, free recording library​, homeschool discounts.
6. Waiting room desk, toys, and bathroom for siblings/family.​
DMA (ABD), MM, BA Shenandoah University, AA New World School of the Arts, Diploma from North Carolina School of the Arts in Violin Performance. Teachers include Daniel Hiefetz, Felicia Moye, Elaine Richey, Ivan Chan. Certified and registered with the Suzuki Association of the Americas at the highest level in the area (books 1 -10). Suzuki training from: Alice Joy Lewis, Carol Dallinger, Ronda Cole, and Nancy Jackson. Author of "Suzuki Hymnbook" and arranger of modern and popular music for violin groups and string quartets. Experienced chamber music and orchestral player.